HANDS FREE WEARABLE COMPUTING
---
Amserve Engineering is an authorized reseller for Hand- Free Wearable Computing in Malaysia. Computing Head Wear is the best ruggedized head-mounted wearable Android-class tablet computer that frees a worker's hands for dangerous jobs.
---
The hands-free monocular HMT-1 is purpose-built for Connected Worker programs in the industrial enterprise and is safely controlled with just your voice, even in extremely noisy environments. With a growing number of hands-free partner solutions, our customers are taking full advantage of the unlimited power of the HMT-1 for remote mentor, document navigation, industrial IoT visualization and digital workflow solutions. Global leaders in energy, manufacturing and automotive industries trust the HMT-1 to empower and connect their global workforce.
---
Realwear Hands- Free Use Cases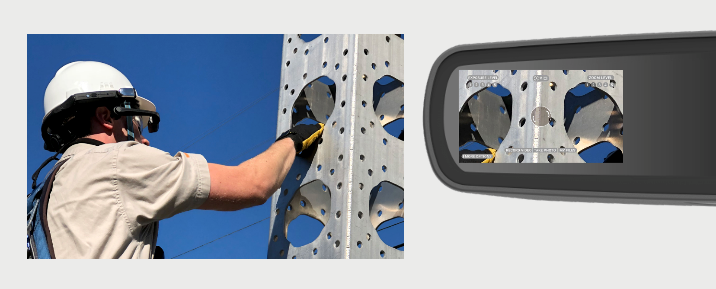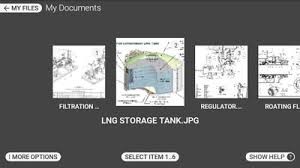 Documentation
Easily take pictures of procedures with a few simple voice commands, even in loud environments.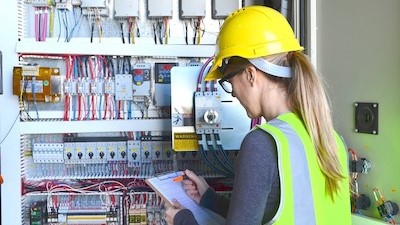 Inspection
Quick take photos of every part of a job inspection while performing the task at hand.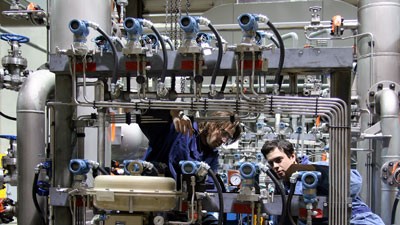 Training
With help by experienced workers at headquarters, easily to identify problems in seconds, instead of through costly trial and error.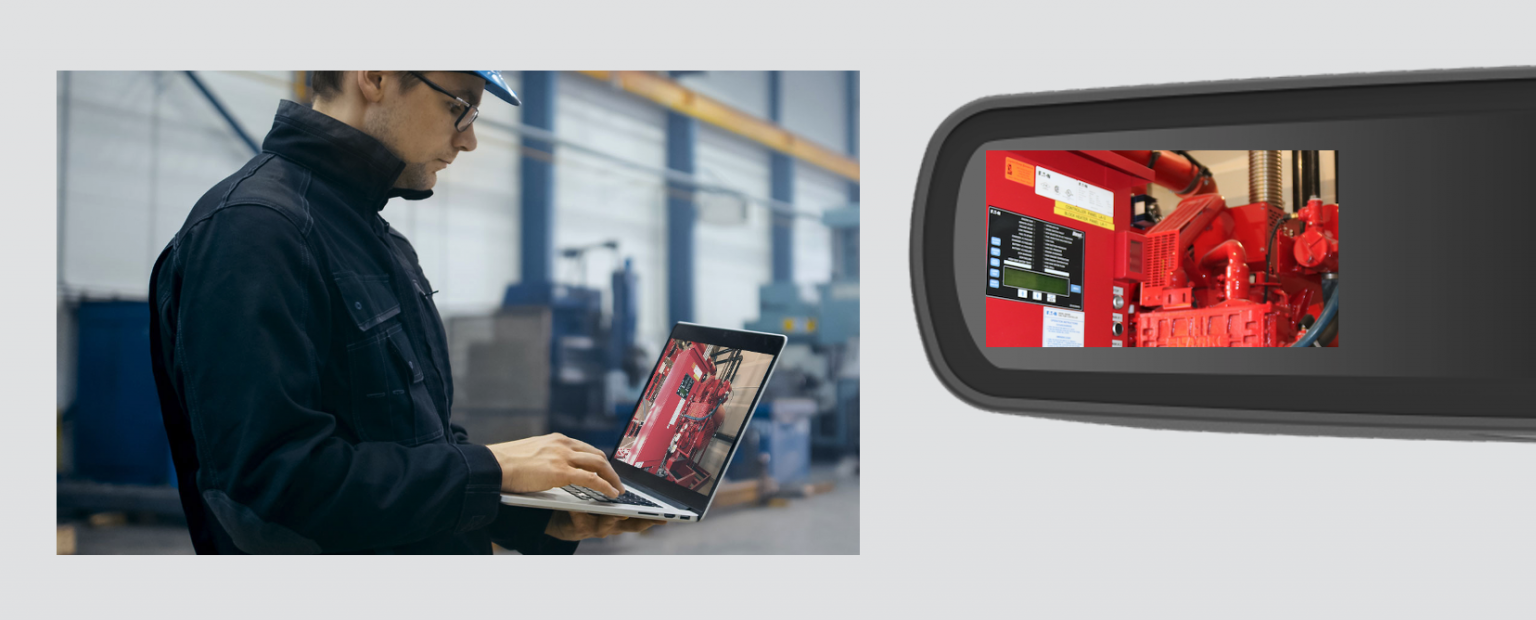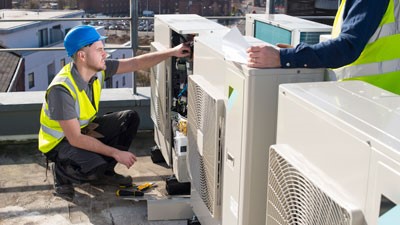 Equipment Repair
Remote experts help get machines back online faster.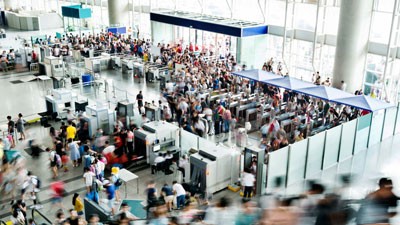 Travel Restrictions
Improve service levels, reduce downtime and reduce travel costs.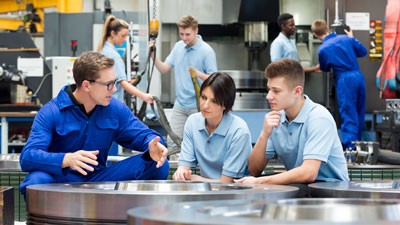 Training
One remote mentor can help many workers who are onsite.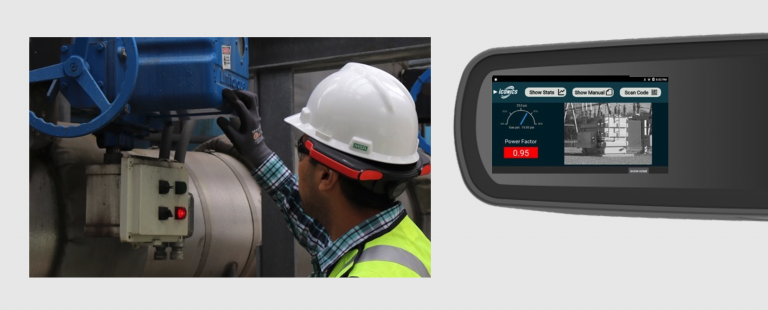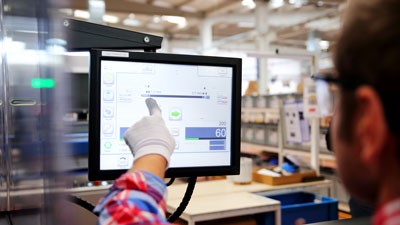 Field Service
View location-based, contextually relevant data in the field in real-time.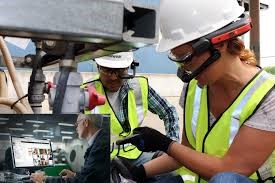 Real Time Data
Safely access cloud data without the use of your hands.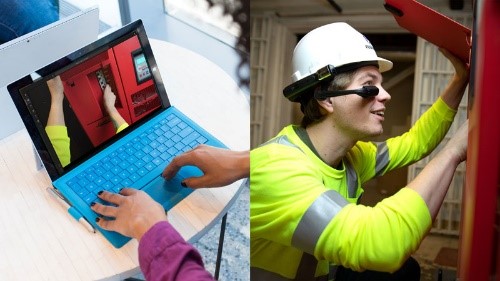 Information In-situ
QR codes make it easy to access data sources and analytics for specific equipment can be viewed in context.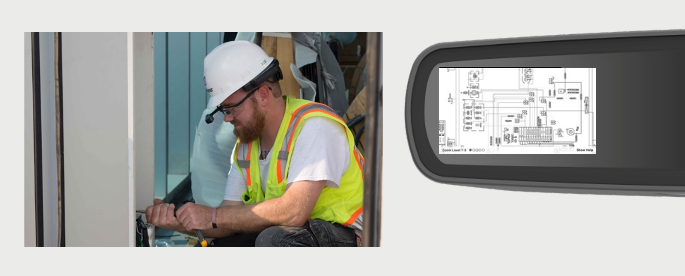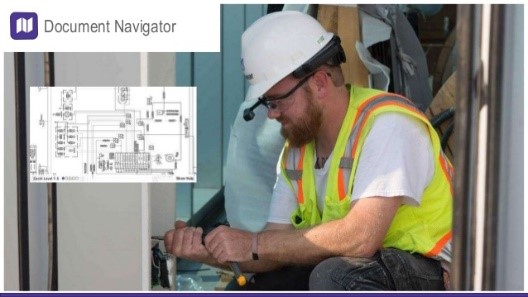 Quick Reference
Hands free digital documents in-situ are powerful when referenced during the completion of a task without distracting a technician from performing the work at hand.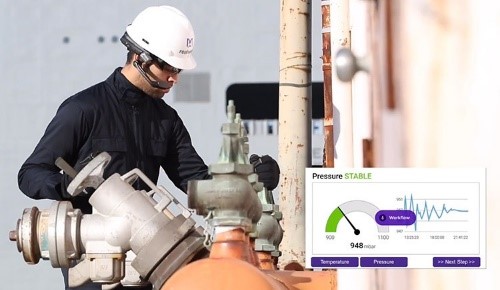 Time on Task
Voice is another set of hands freeing a technician to apply information from a document to current task without losing focus.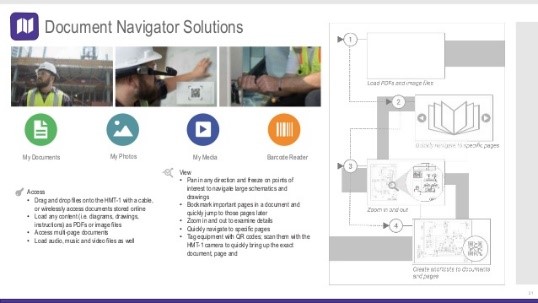 Work Instructions
Viewing instructions and following step by step as the procedure is completed decreases time needed to complete and reduces errors.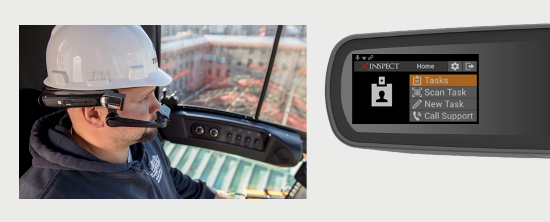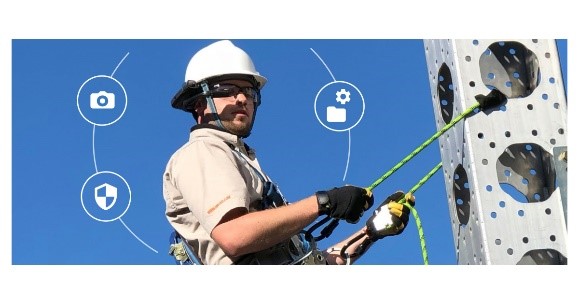 Compliance
Use voice-driven data entry to complete actions and easily capture photos and videos to log steps as tasks are completed.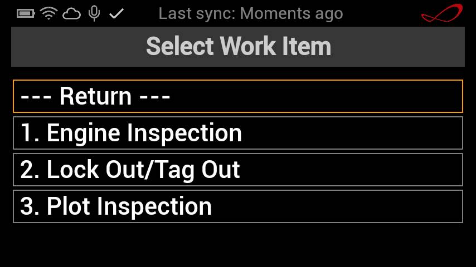 Work Instructions
Easily access instructions to stay on track and follow along while performing work, reducing errors and increasing quality.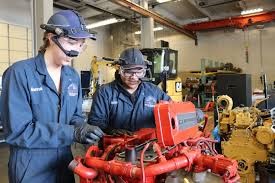 Training
Easily access photos and videos for training & reference during workflow steps.